Luxury Thigh Holster
$36.99
The Luxury HER TACTICAL Thigh Holster is designed with style and functionality.
2 Gun holster positions depending on your outfit – will fit compact to micro sized hand guns
1 pocket for an ID or credit card
Detachable velcro safety retention strap for added security
Pull tabs for easy draw and re-holstering
Adjustable metal hook and eye enclosure
Silicone non-slip grip on the inside to keep thigh holster in place
4.75″ Thick elastic band
Elegant black and grey floral pattern
Matching Belly Band also available
Full support Garter belt sold separately
Small 19.5″ x 22″
Medium 22.5″ x 25″
Large 25.5″ x 28″
For the best fitting – measure where you want the top of the holster to sit and use the guide above to find your perfect fit Thigh Holster.
It is best to wrap the thigh holster around your leg and gauge where you want to fasten the hook and eye closure. Take it off your leg and fasten the hook and eye closure to where you want it. Slip it on over your foot like you're putting a sock on, and position it to where you want it on the thigh.
IMPORTANT: No thigh holster will remain in place on it's own. Gravity will always win. We don't want you to cut your circulation off by having the holster so tight to your leg just to keep the holster up. This system works in unison with a garter belt for full support and peace of mind.
Click here for GARTER BELT
Description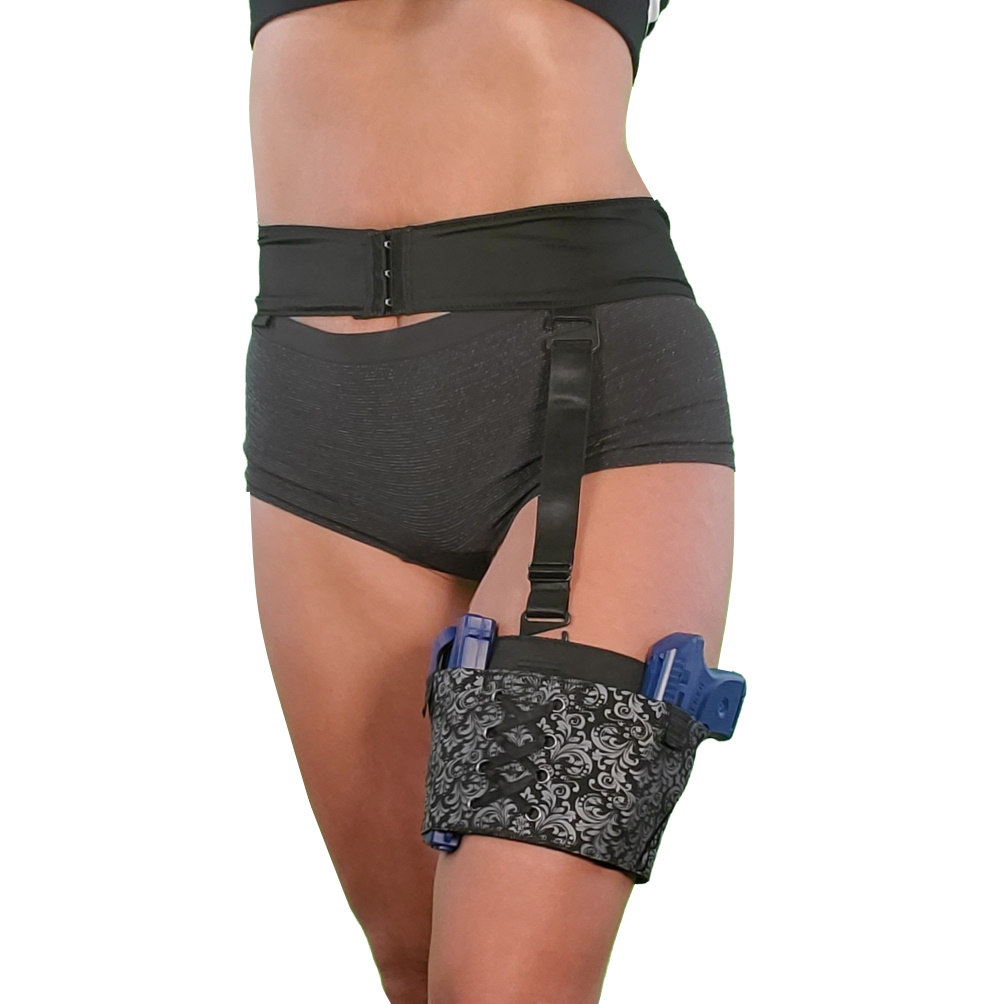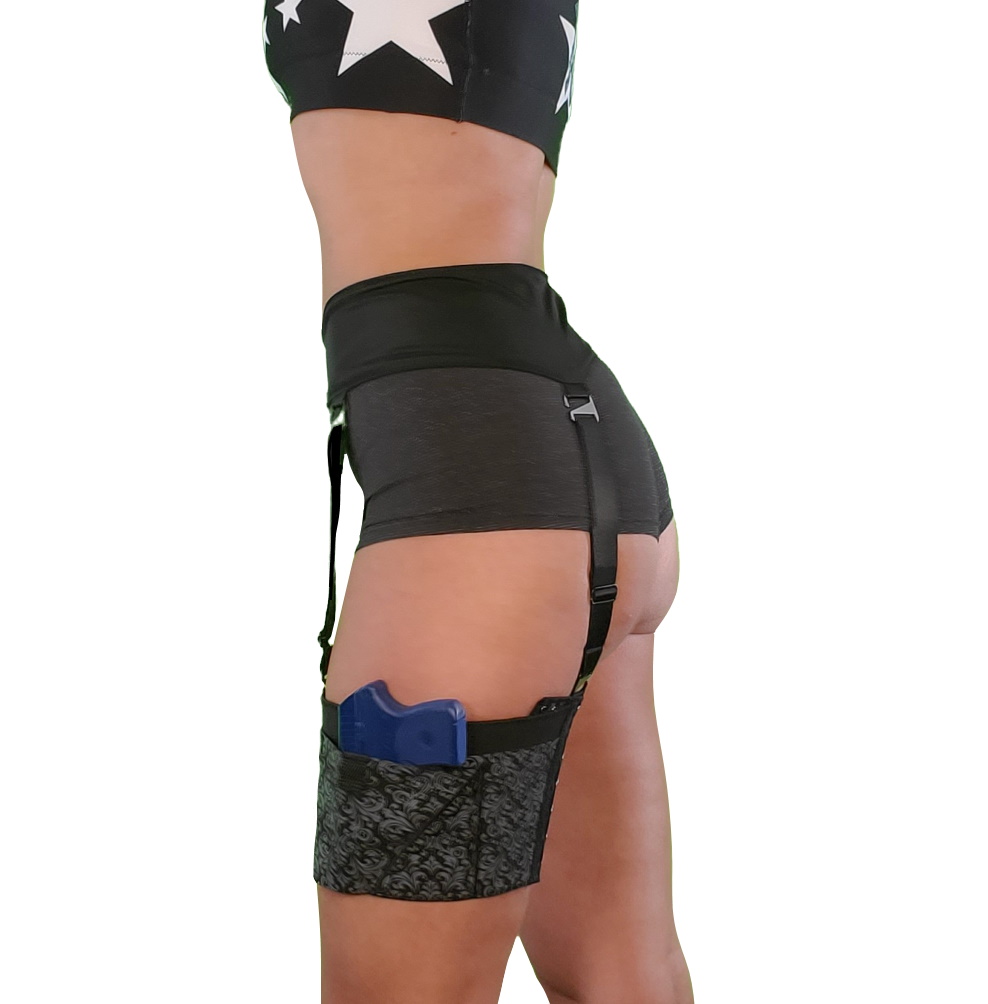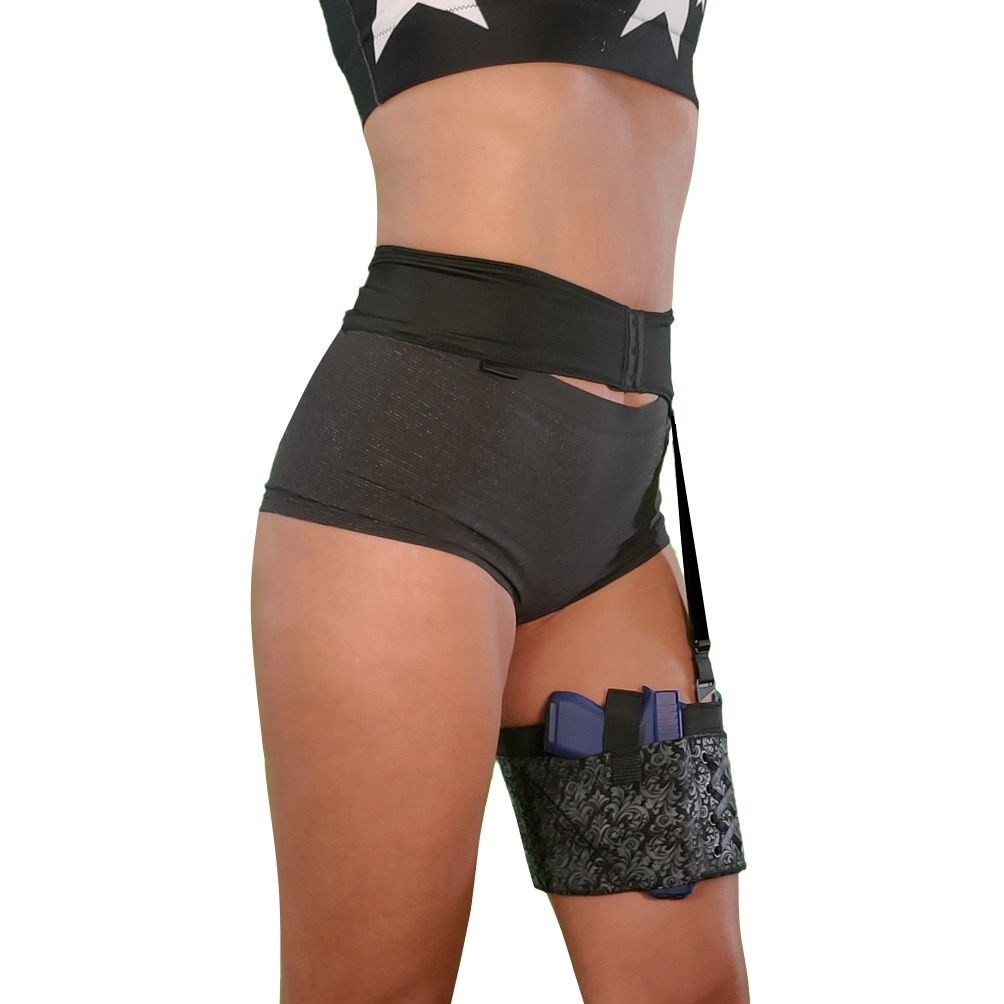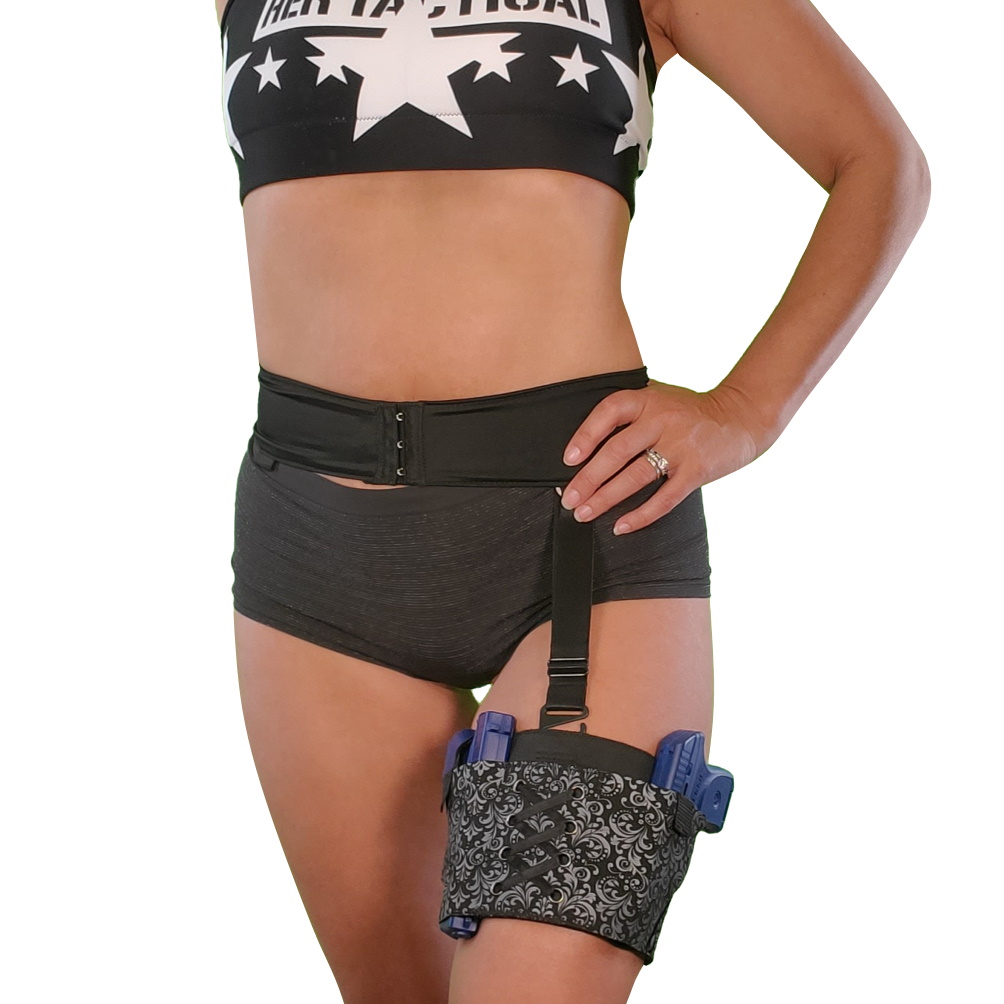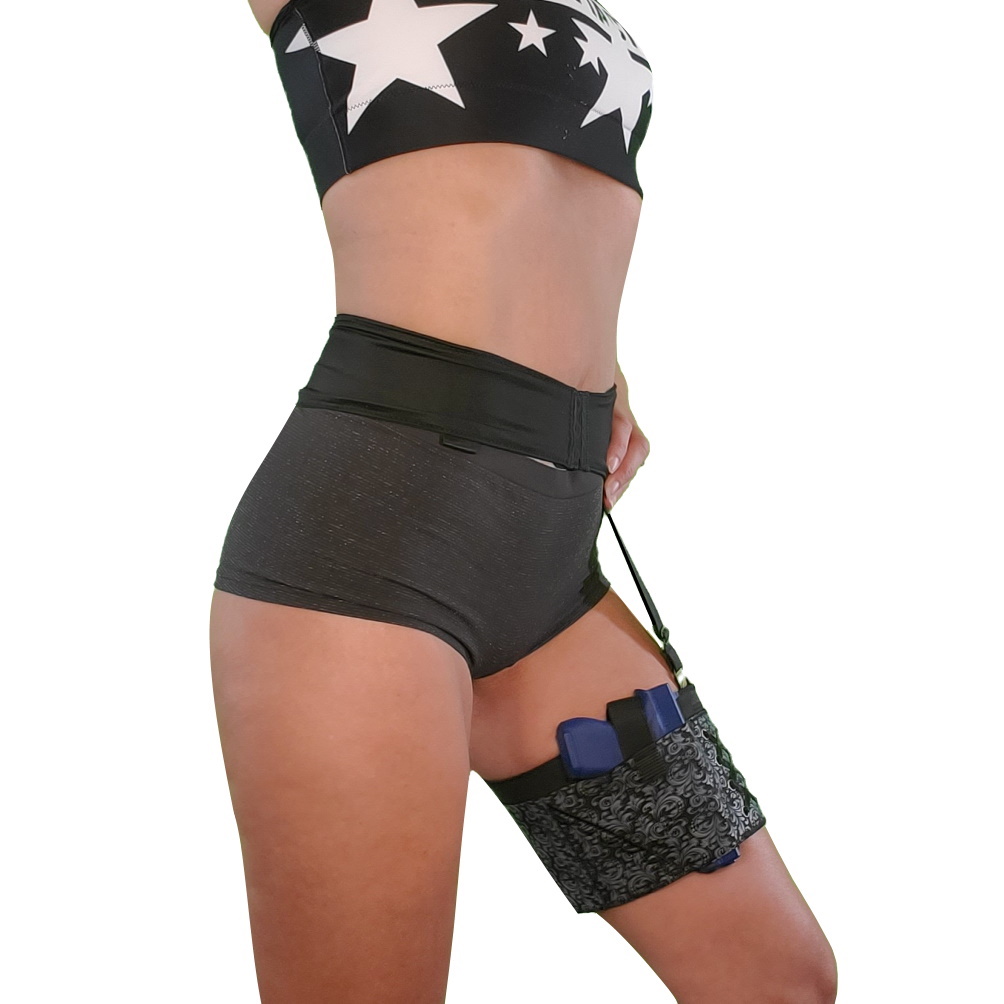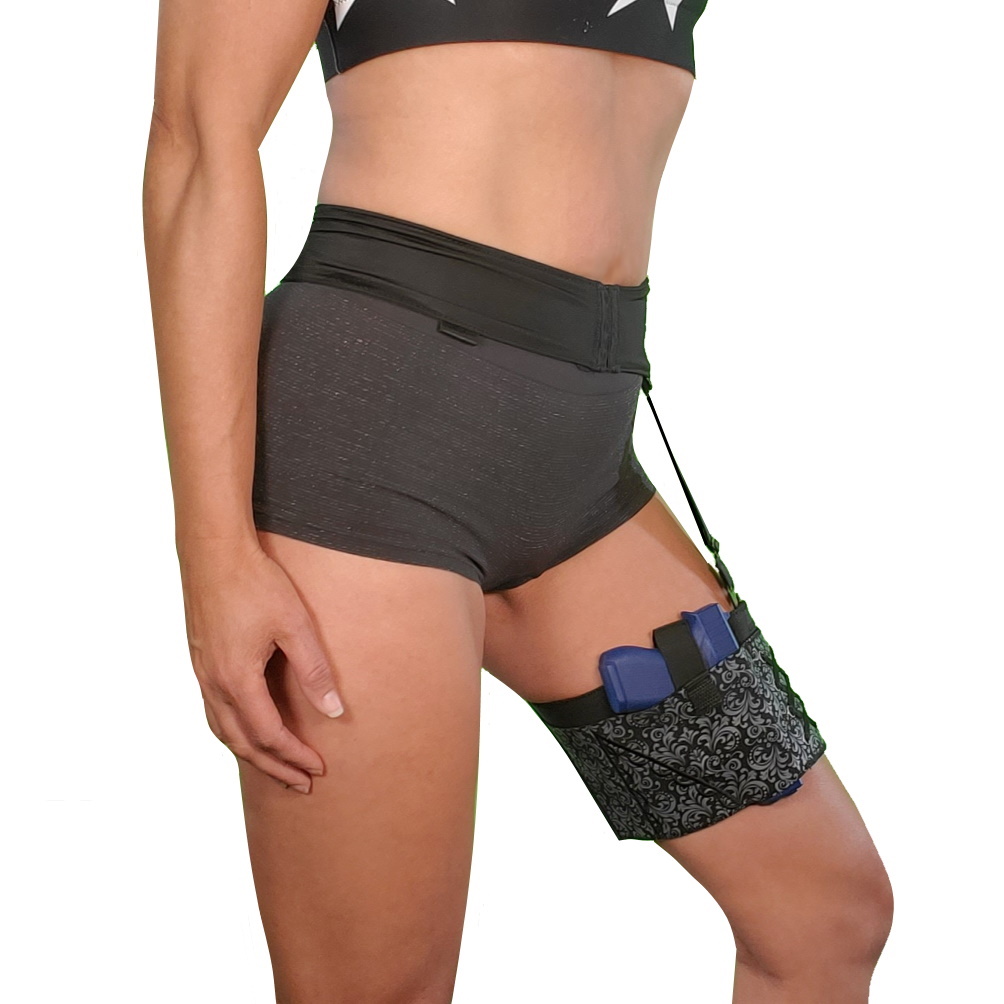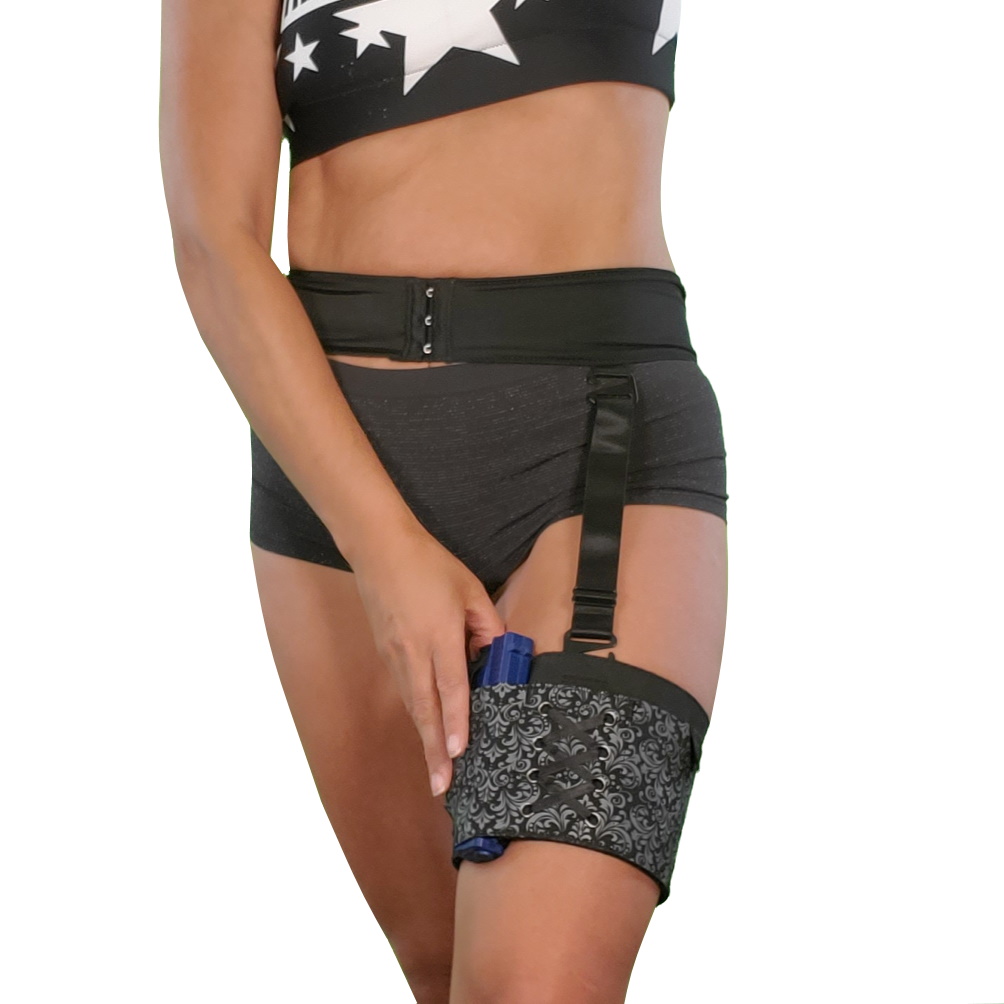 Size Chart
Small 19.5" x 22" Medium 22.5" x 25" Large 25.5" x 28"