READY.DEFENDER.PROTECTOR
Concealed Carry for Women
MORE WOMEN ARE CARRYING & CONCEALING
Retail sales put 2022 on pace for the third strongest year behind 2020 and 2021 where the firearms industry saw record sales of almost $20 million in 2020! Gun training for women has surged in an unprecedented way! Women see the need to protect themselves and their families…but it's not just guns, it's tazers, knives, pepper spray and learning self-defense skills. Parents are afraid for their children, and have expressed the need to keep them safe in the world. HER TACTICAL offers smart options to protect what is most precious. See our growing list of firearms and self-defense training partners for services near you – CLICK HERE.
Concealment
Our range of holsters are uniquely designed for discreetness, elegance, comfort, safety and durability so you can be protected and safely carry anytime.
The Worth Of Women
"She is more precious than rubies: and all the things thou canst desire are not to be compared to her"
Proverbs 3: 15
Be Not Moved
'God is in the midst of her; she shall not be moved: God shall help her"
Psalm 46: 5
Prepare & Strengthen
"She girdeth her loins with strength, and strengtheneth her arms."
Proverbs 31: 17
OUR MISSION
AT HER TACTICAL® OUR MISSION IS TO EMPOWER & ASSIST WOMEN IN PROTECTING THEMSELVES & THEIR LOVED ONES WITH TRAINING, SUPPORT & CONCEALED CARRY SOLUTIONS TO HELP SAVE LIVES. CONCEALED CARRY PRODUCTS ARE ELEGANT, SAFE, COMFORTABLE & CONVENIENT TO ENCOURAGE WOMEN  TO CONCEAL CARRY. LIVE A FULFILLING LIFESTYLE, WHERE YOU FEEL SAFE, CONFIDENT, READY AND PROTECTED AT ANYTIME.
Join The
Her Family
We are a team of strong women dedicated to the safety, survival, recreation and wellbeing of all women and their families. Protection and defense against predators is our first priority. When you join the HER family you become part of a fun, powerful and committed group of women that live active and vibrant lives, they're interested in learning survival skills, they empower and uplift others, they have a belief in themselves, and in the protection of their life and the lives of their loved ones.
We would love you to Join the HERNATION Family!
Faster.Stronger.Safer
HERNATION
JOIN THE HERNATION FAMILY
Educational videos on self-defense, community events, new releases and more
access to the HER forums, video releases, new products & more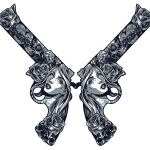 IMPORTANT
As a firearm owner it is your responsibility to follow all handgun safety rules. Practice with your firearm unloaded before using any of our products. Safety with firearms must always come first! We recommend that you get trained professionally in firearm safety and self-defense use.