Magnetic Gun Holster
$32.00
THE REVOLUTIONARY MAGNETIC HOLSTER – WEAR IT ANYWHERE!
If you're looking for a very soft and comfortable holster for deep concealment, then look no further! This is a slim fitting cushion feeling gun holster with strong magnetic hold to keep your gun securely in place.
This revolutionary HER TACTICAL Magnetic holster is arriving soon. It has been a favorite holster for so many woman (and a few guys…lol). It flew off the shelves! We did not anticipate the demand and now that Christmas is arriving these are the perfect gift to go under the Christmas tree. This holster was created for comfort and deep concealment of your compact or micro sized semi-automatic gun. There's nothing else like it for women! Easy installation. The flat smooth side goes against your body inside your clothing and the super strong rare earth magnet flap folds over clothing or undergarments. You won't need a belt. It's soft and comfortable for all day wear. You'll forget it's there. The elastic safety retention strap is designed for quick and almost silent draw. The faux leather strap is smooth and slim so it reduces the chance of catching on things and come away from your body. This is an amazing product available in 3 colors and 2 sizes (Compact & Mini for a pocket sized handgun). It will fit most guns with laser sensor in front of the trigger guard also. Wear inside firm fitting jeans, pants, shorts, pencil skirt, bra, compression sleeve and more.
Fits compact & micro (pocket sized) pistols – Standard compact gun size 6″ overall barrel length x 4″ overall grip and approx. 1″ width. Micro pocket gun size 5″ overall barrel length & 3.5″ overall grip & up to 1″ width – similar to Ruger LCP .380
Comfortable concealment with soft breathable neoprene material and velvet feel inside to protect your gun
Safe concealment with elastic retention band for added security
Strap magnetic closure that holds firm to your waistband no matter if you're wearing pants, shorts or a firm fitting skirt.
Available for right or left hand draw
Standard compact holster dimensions: 6″ x 3.5″. Micro pocket holster dimensions 5″ x 3″
Gun used in images is a RUGER EC9s – measures 6″ x 3.5″
*Note: Micro & Mini are used interchangeably and is the smaller of the 2 sizes
Warning: Contains strong magnetic field. People with pacemakers, other medical electronic devices or heart problems should not use this product.
This item ships within 24 hours
Description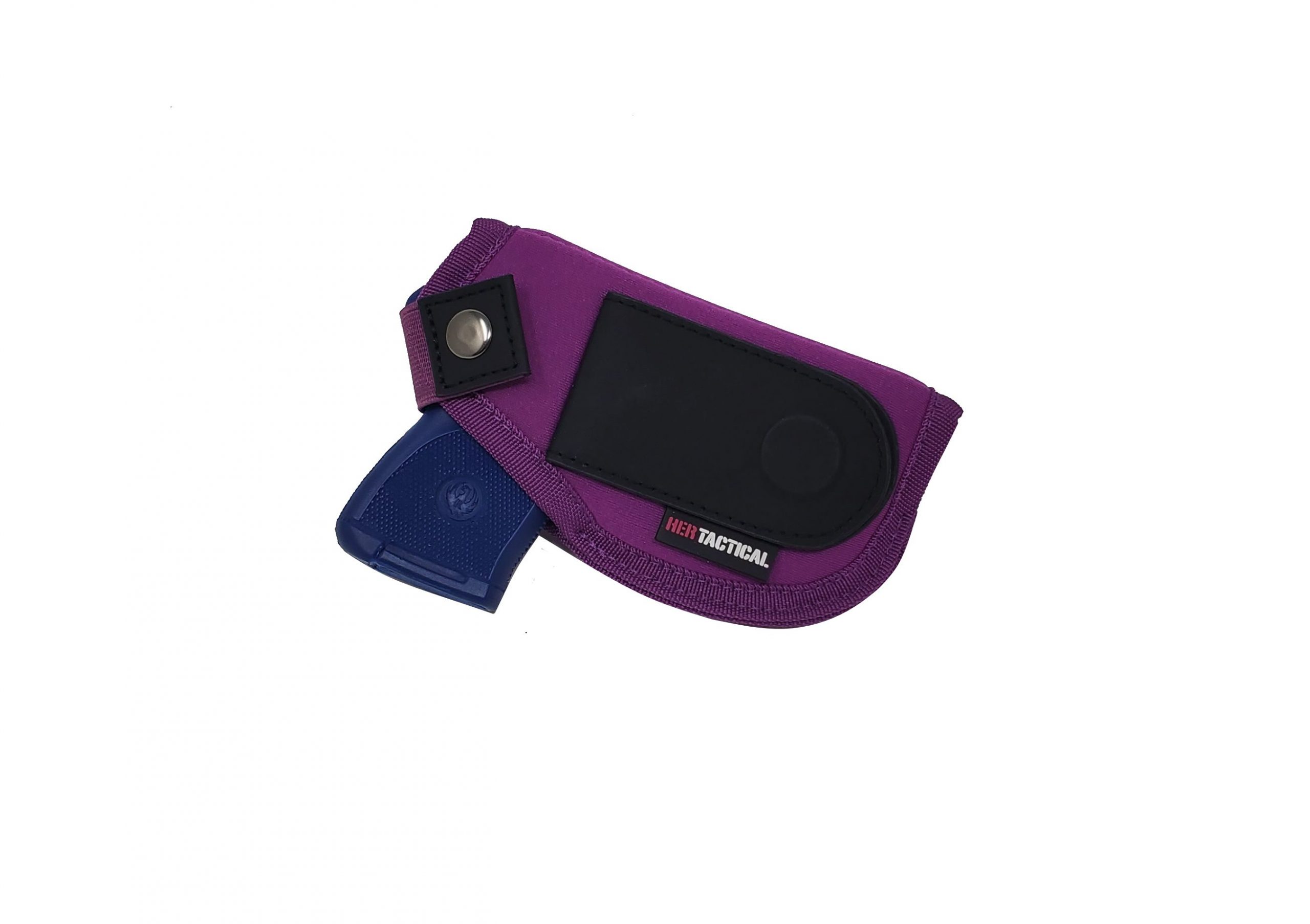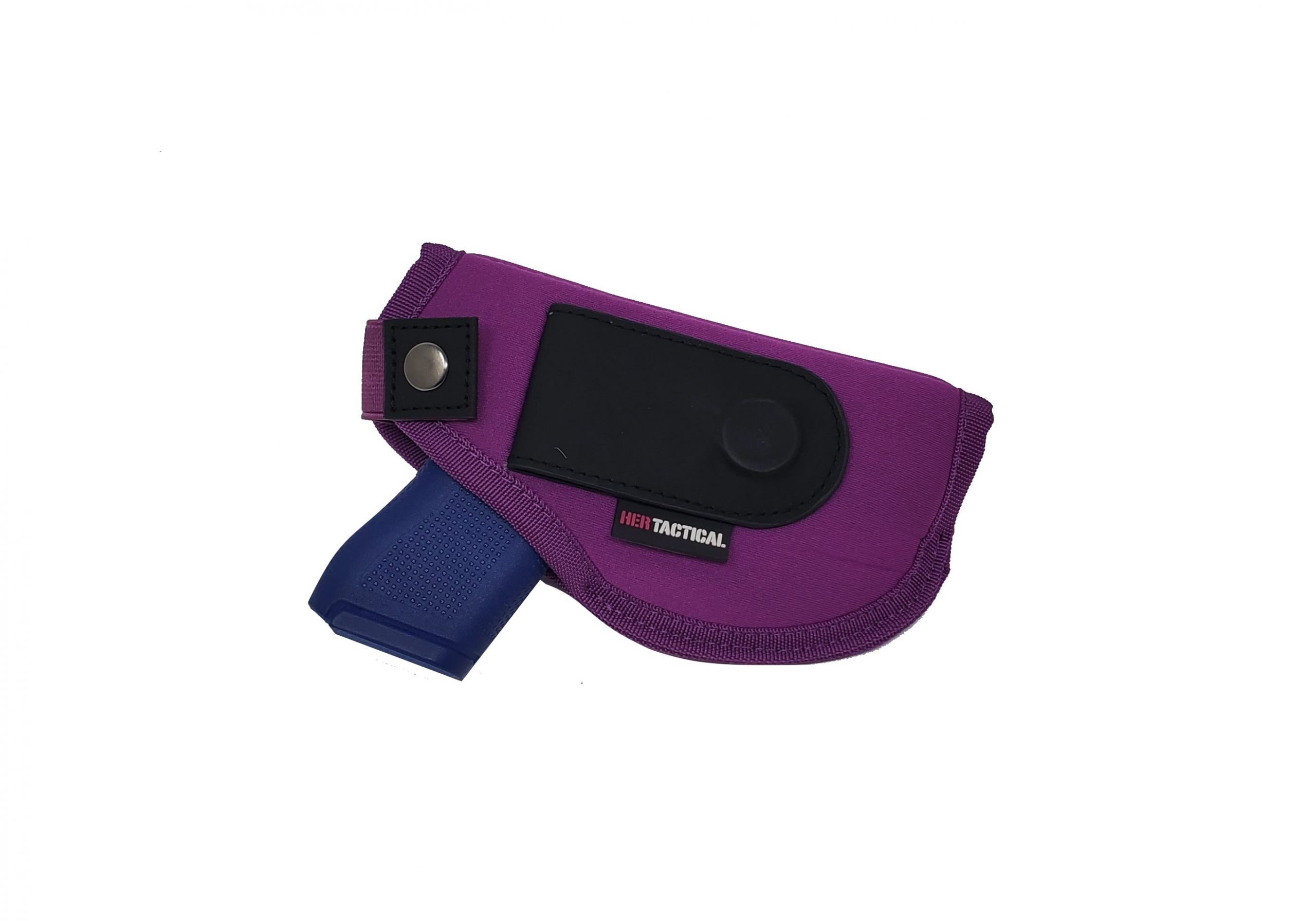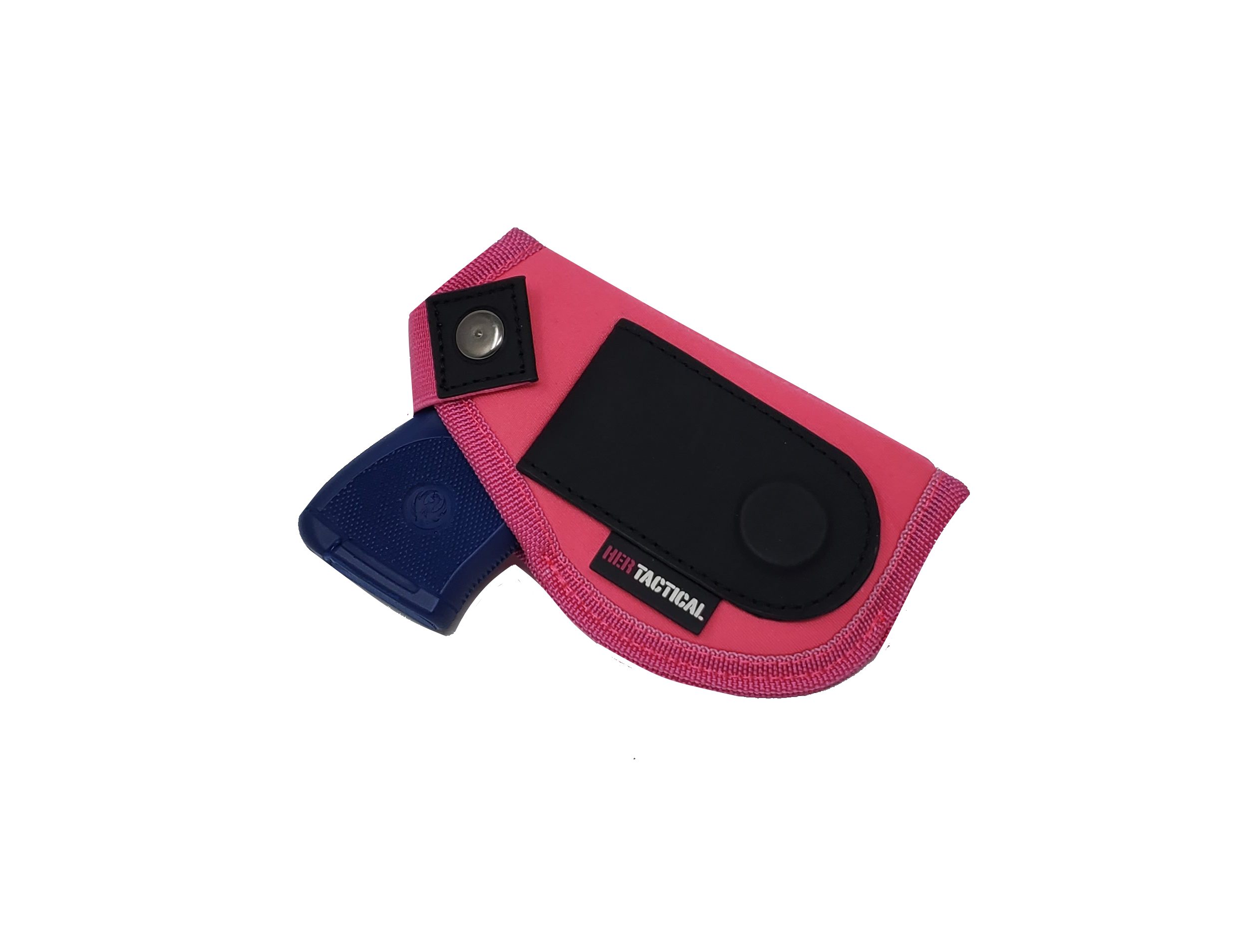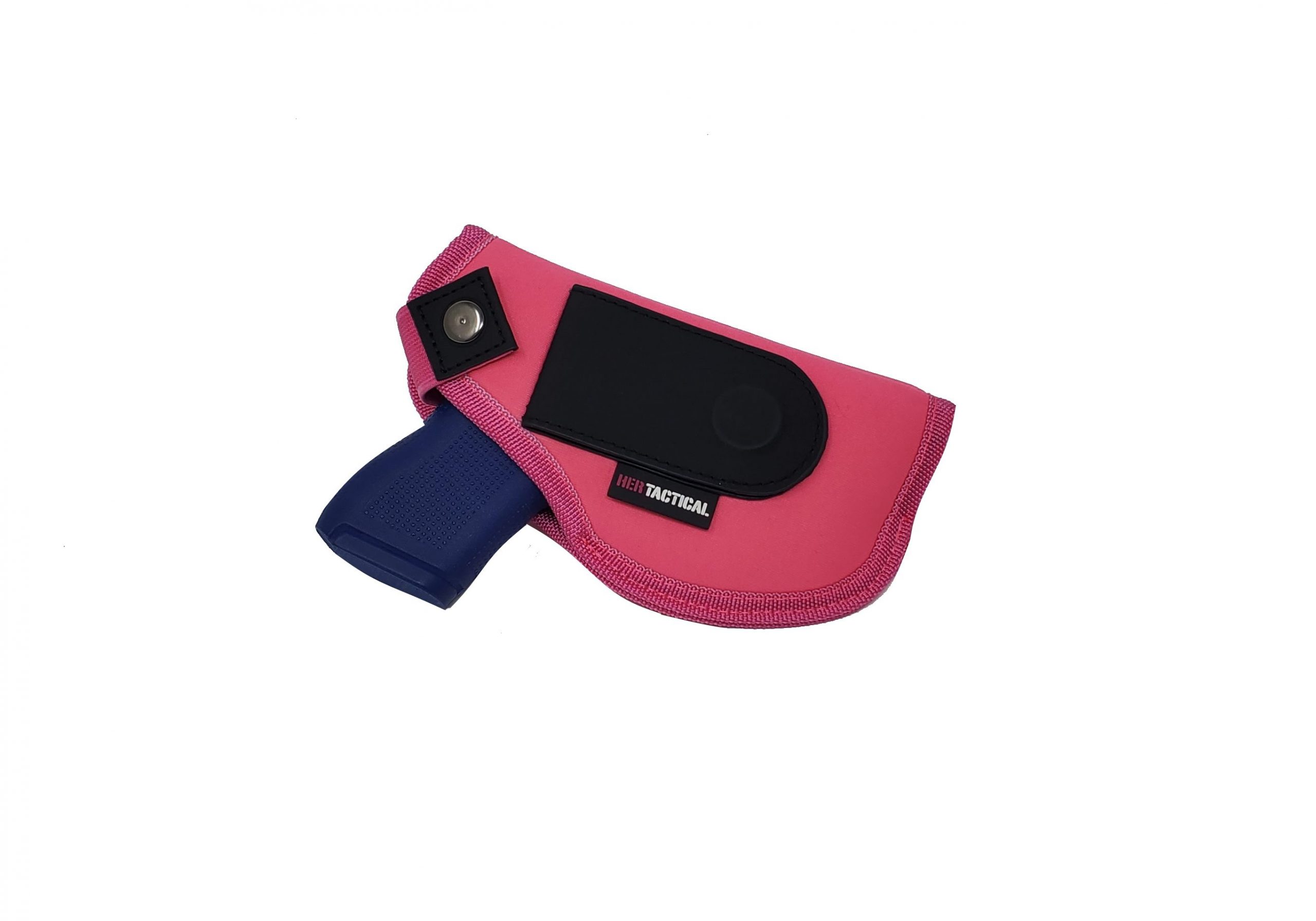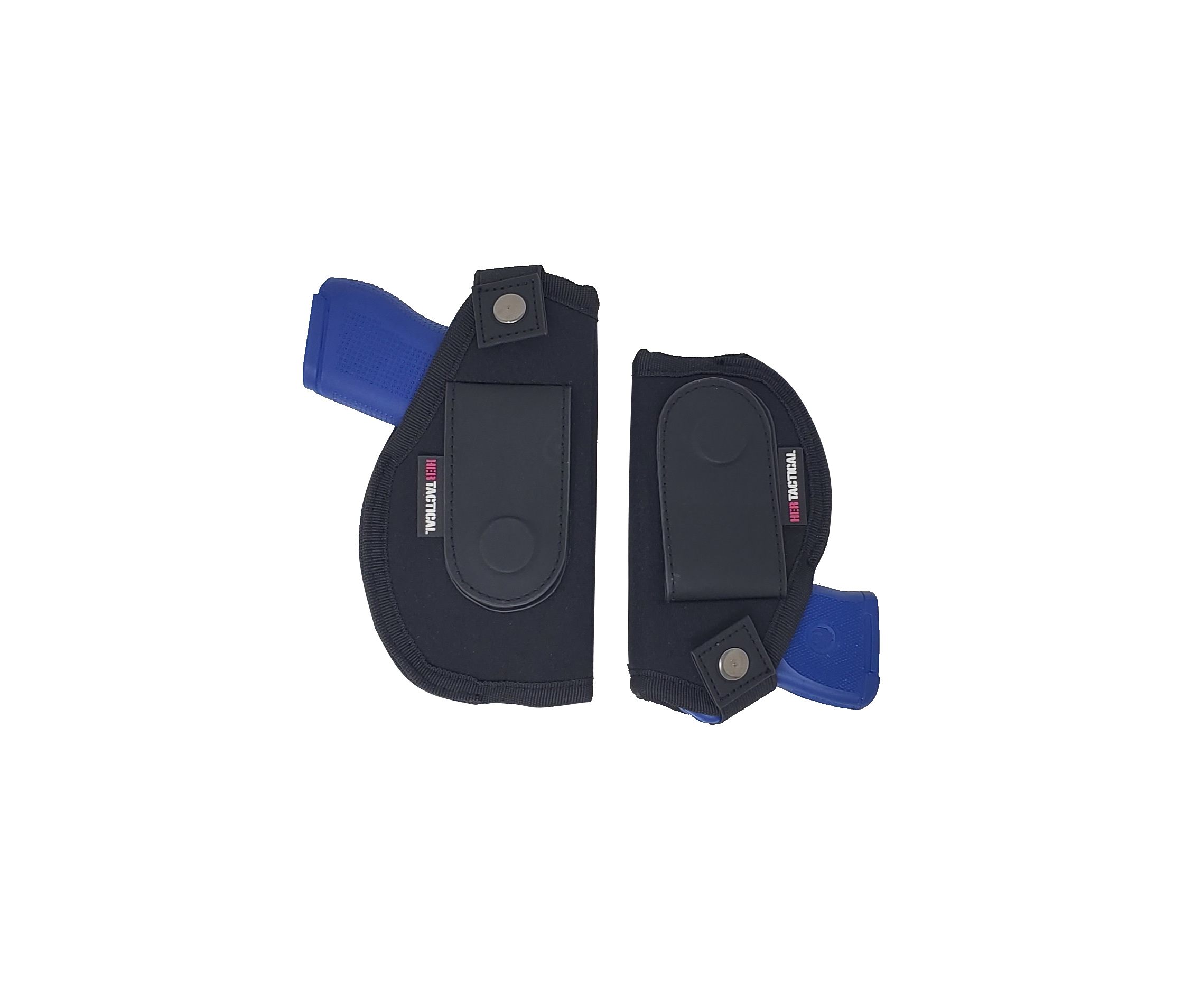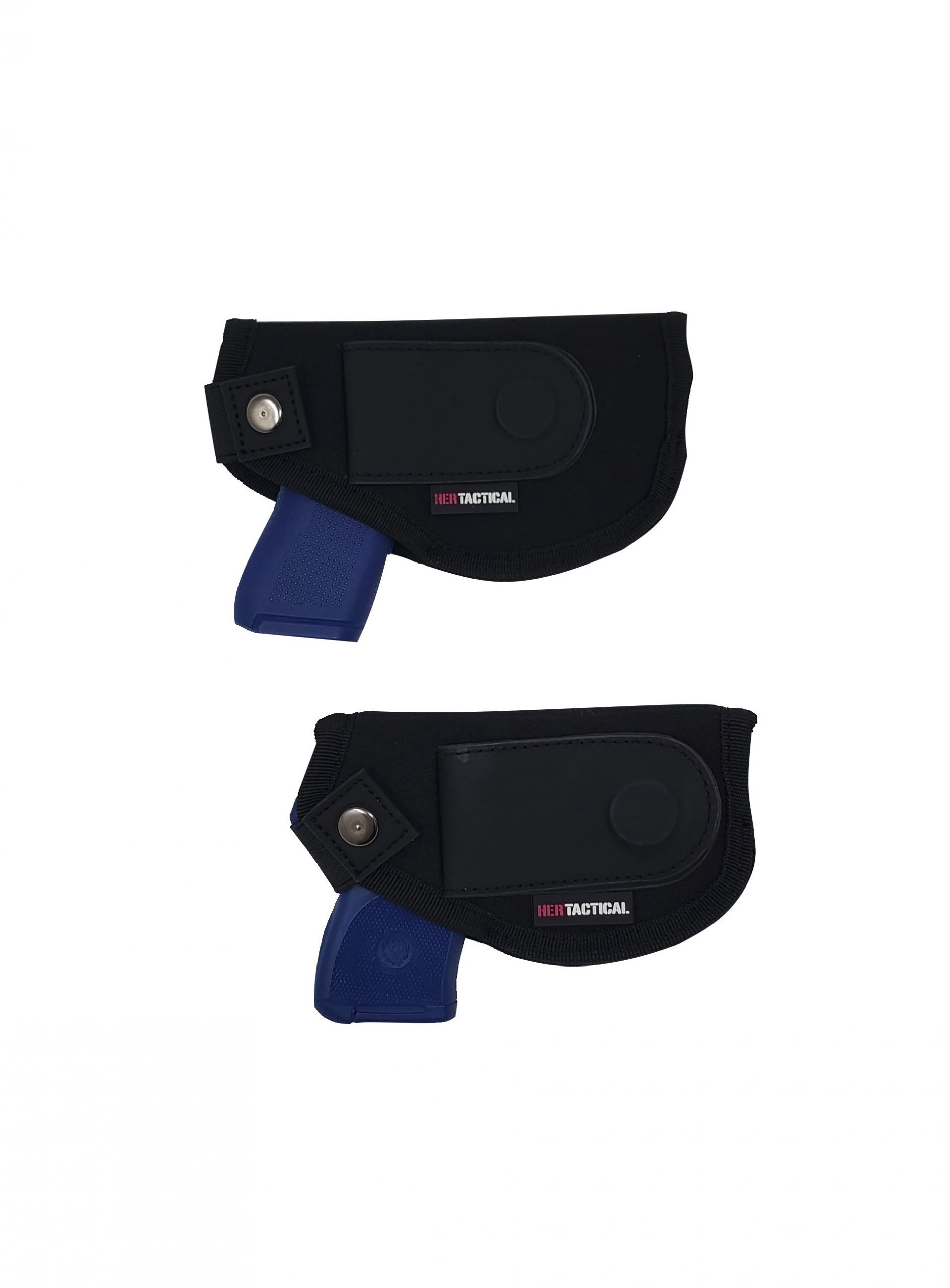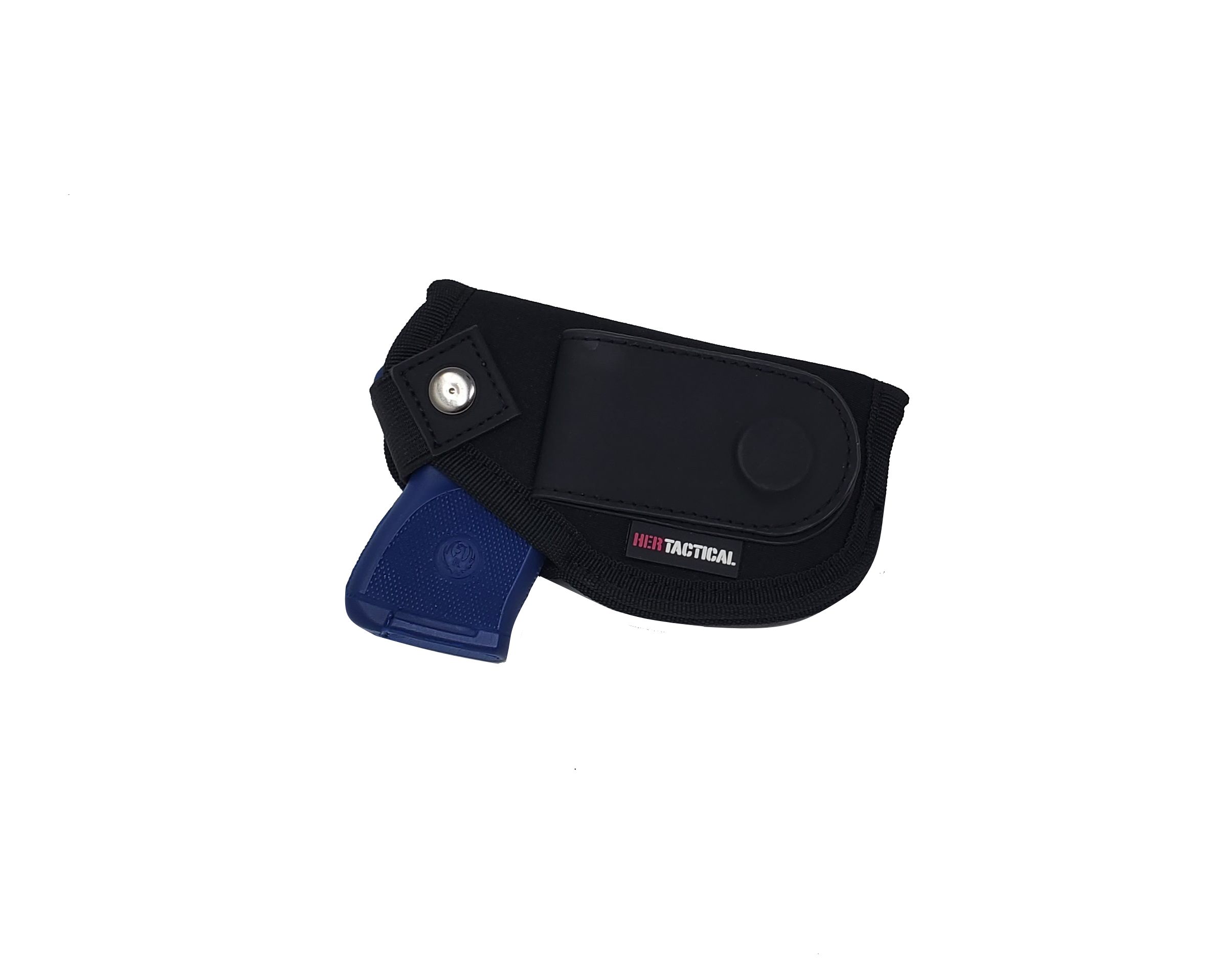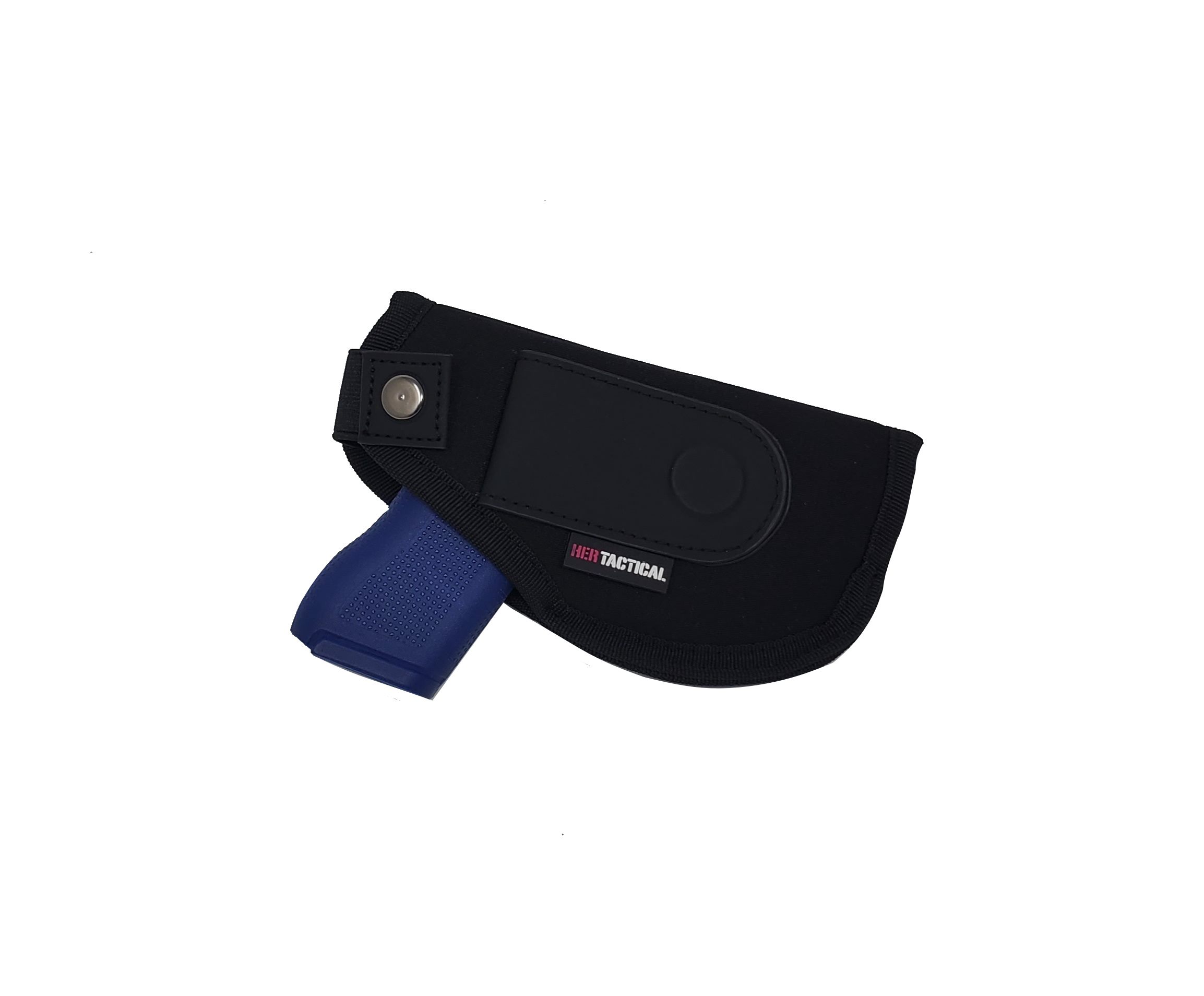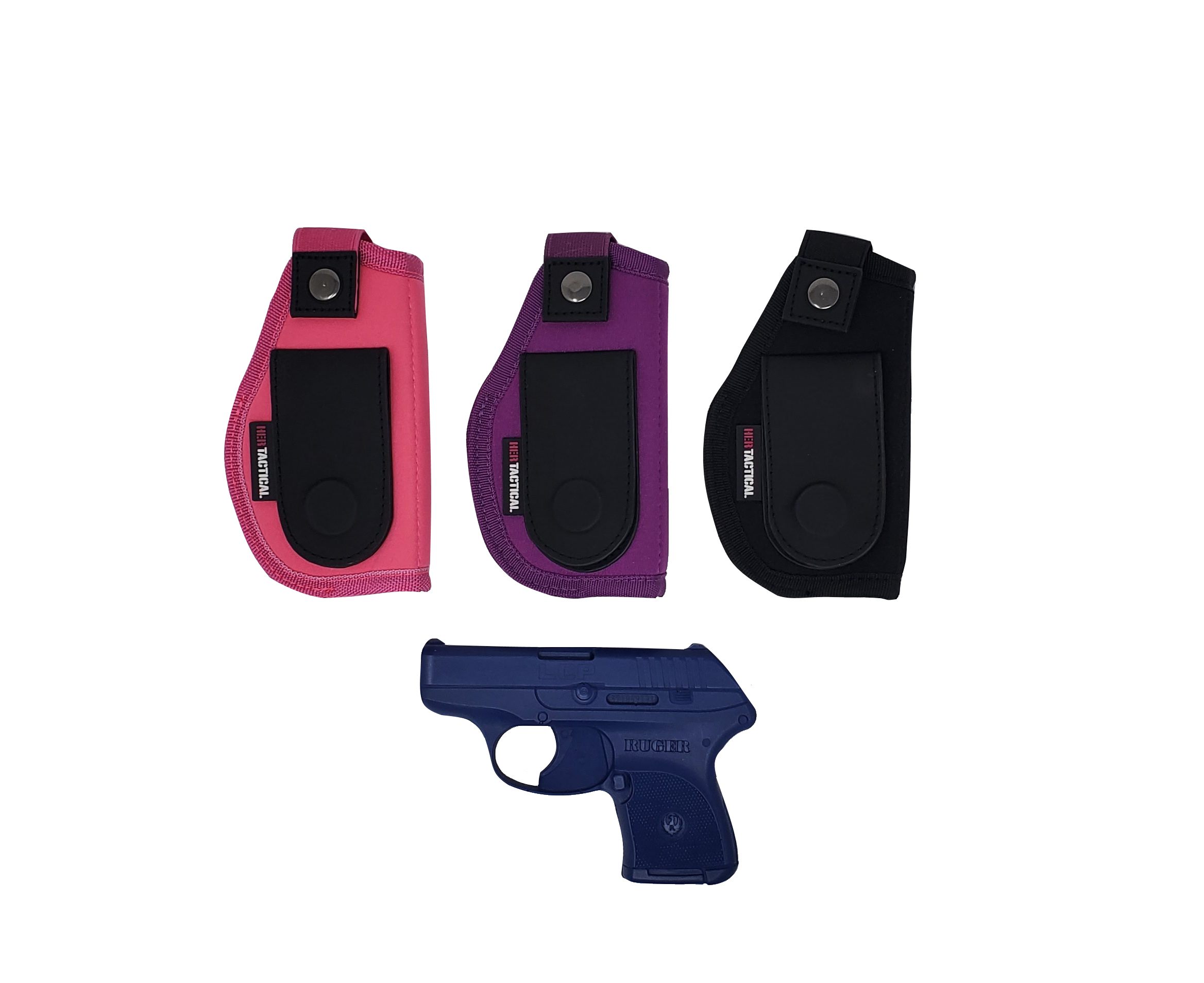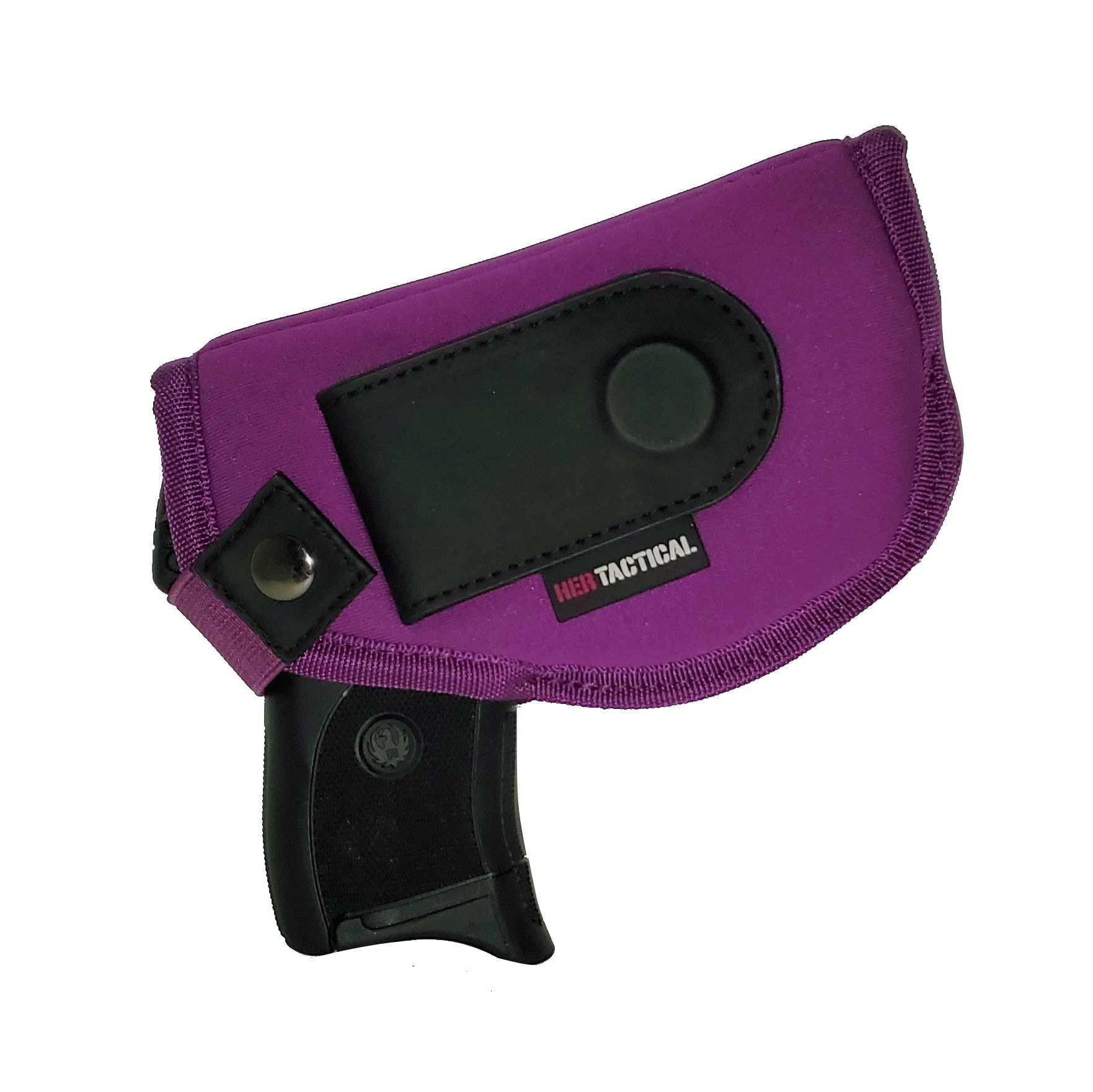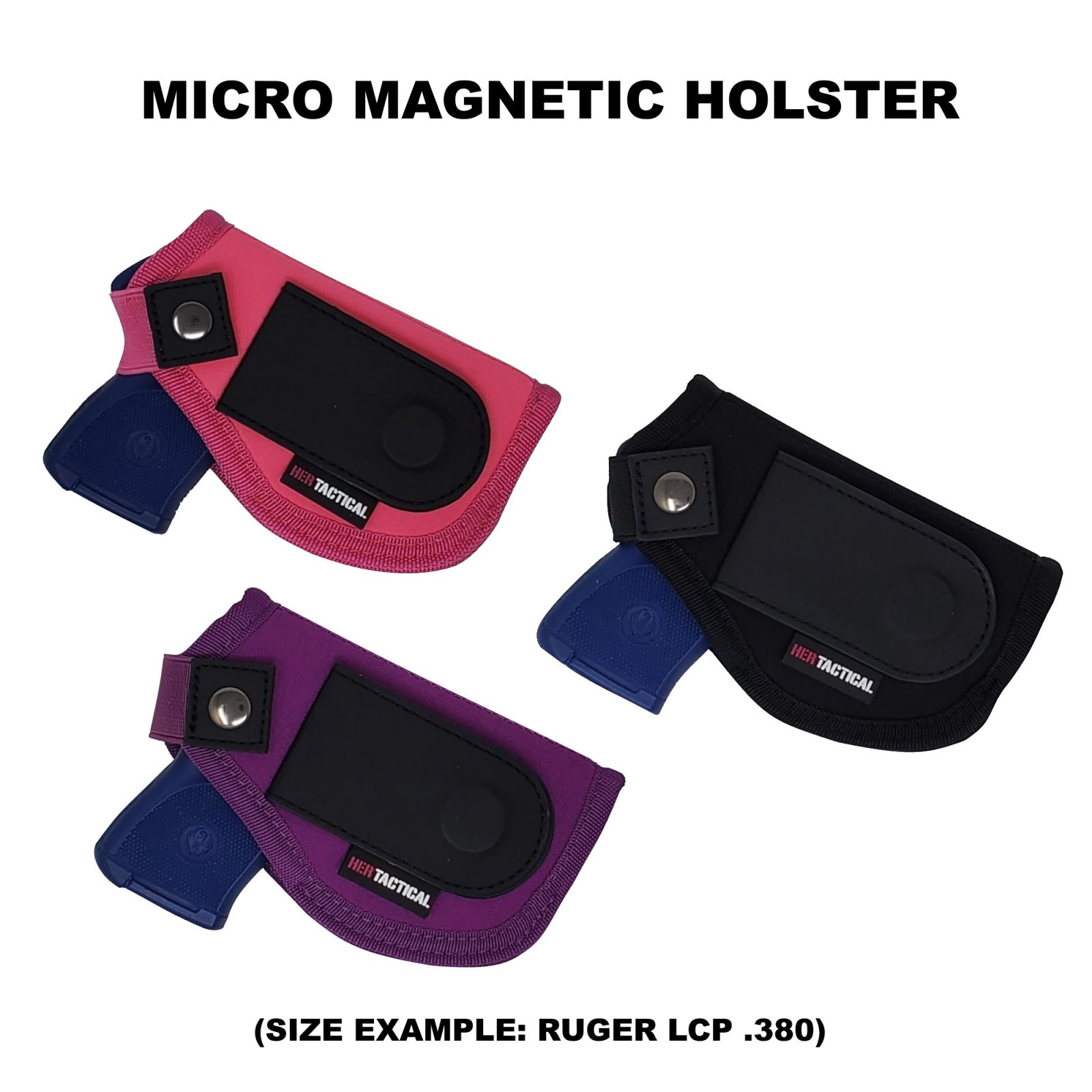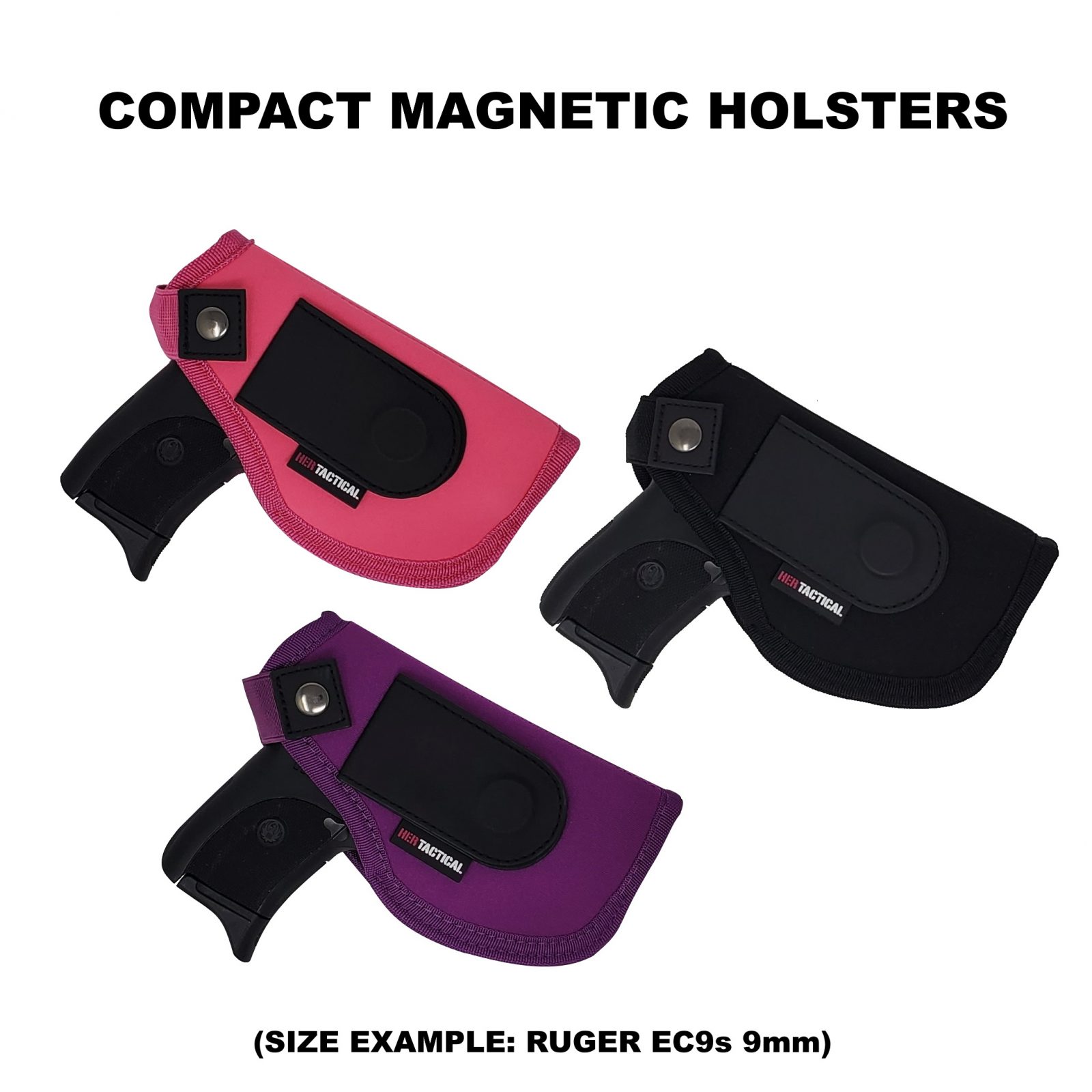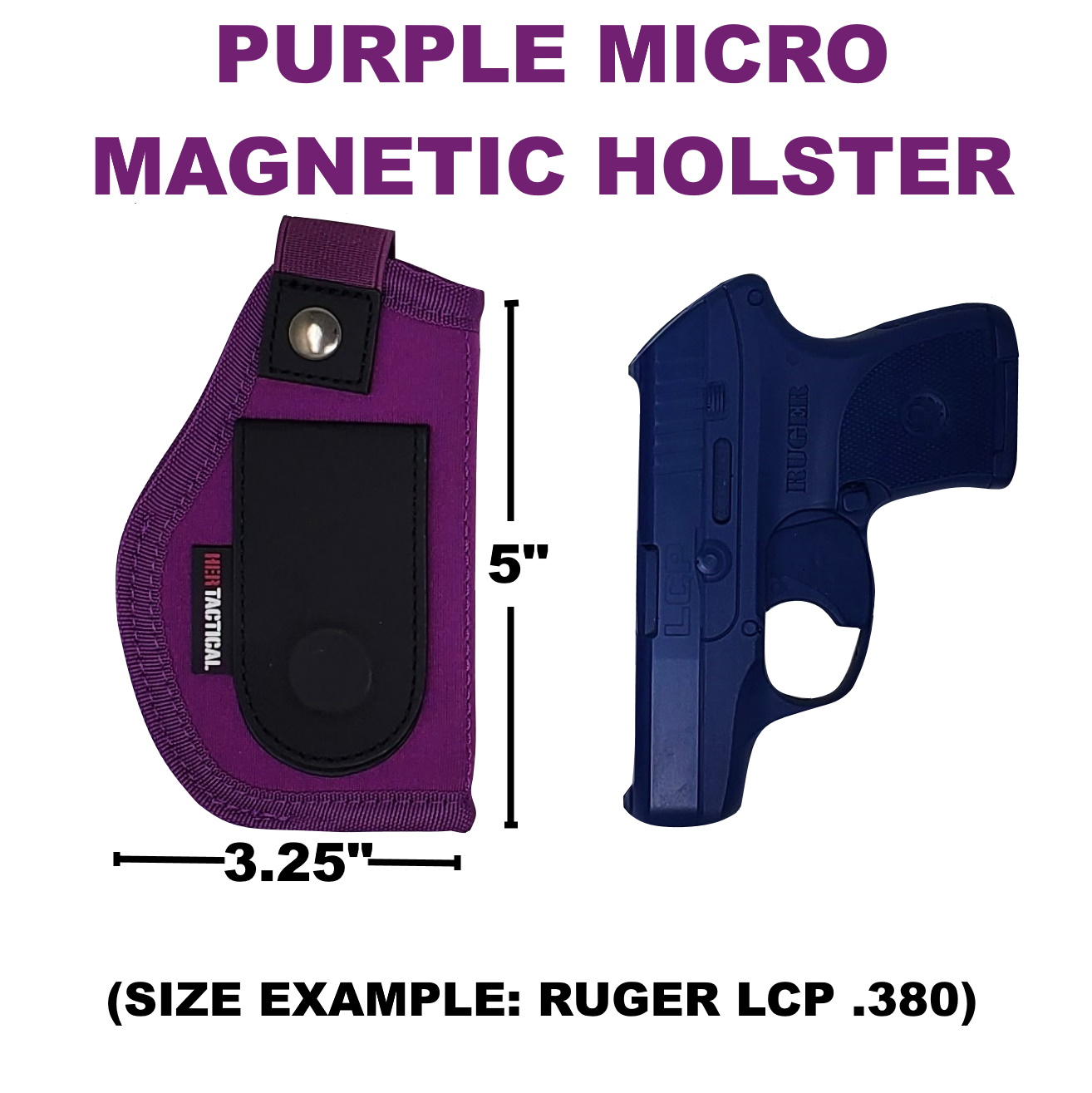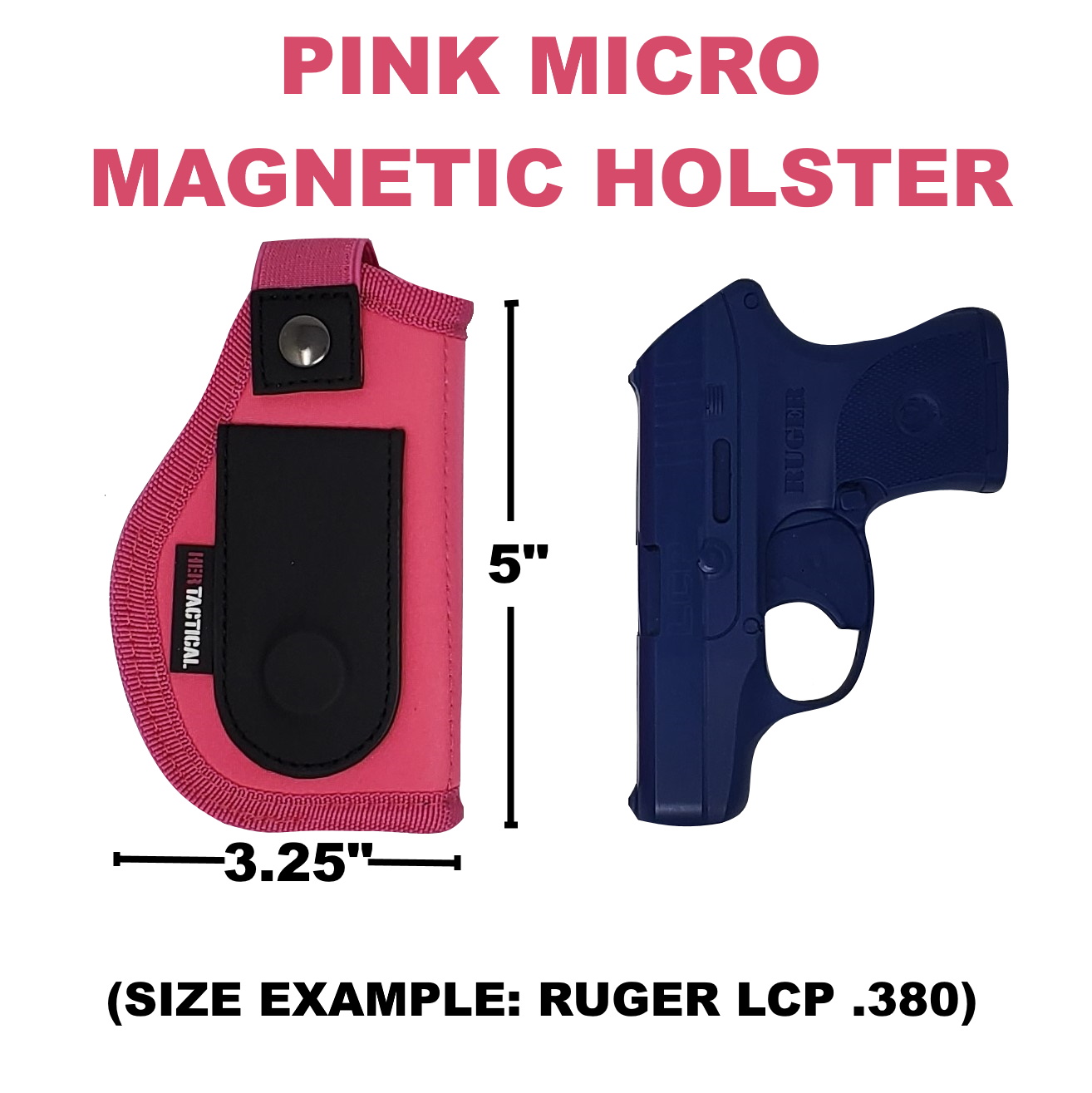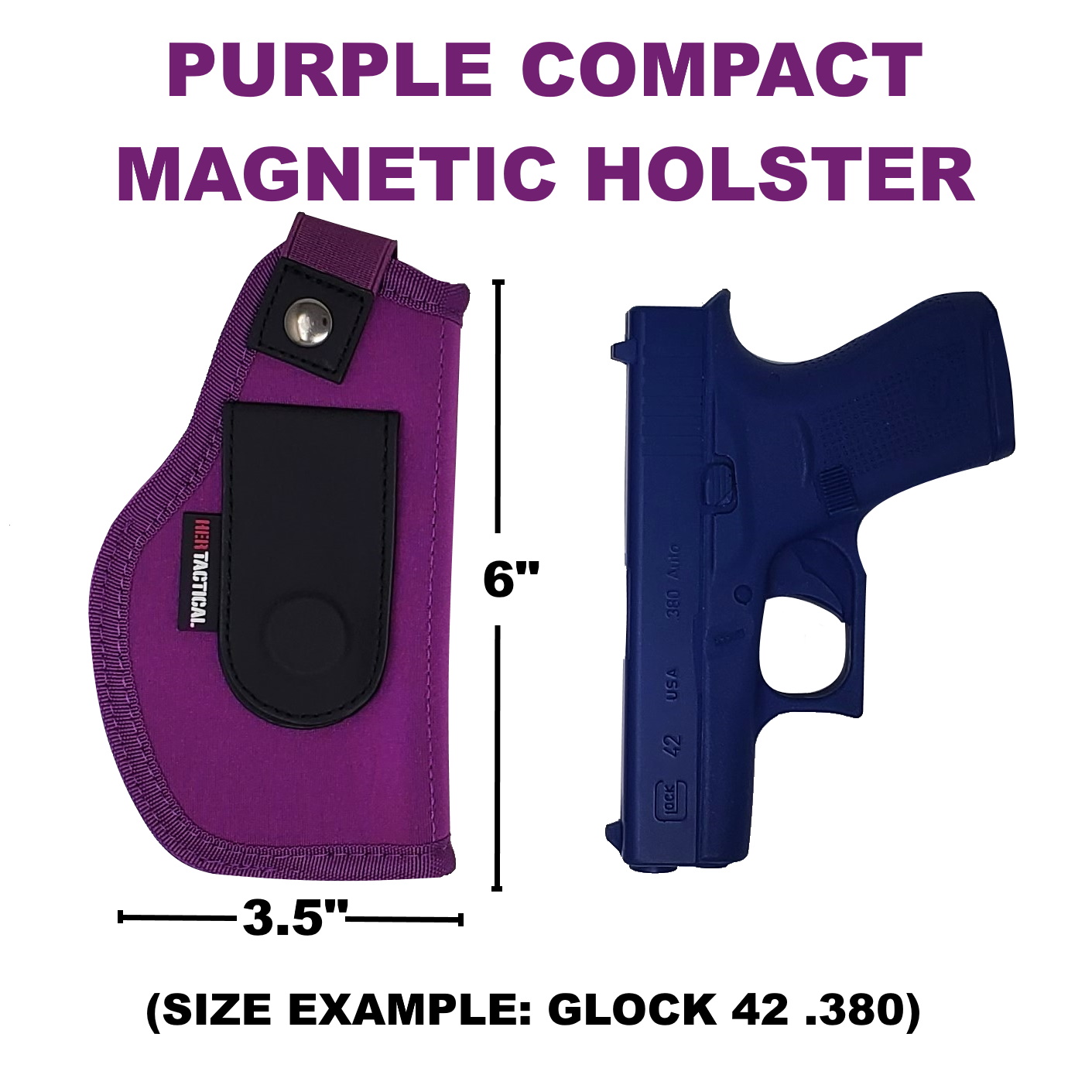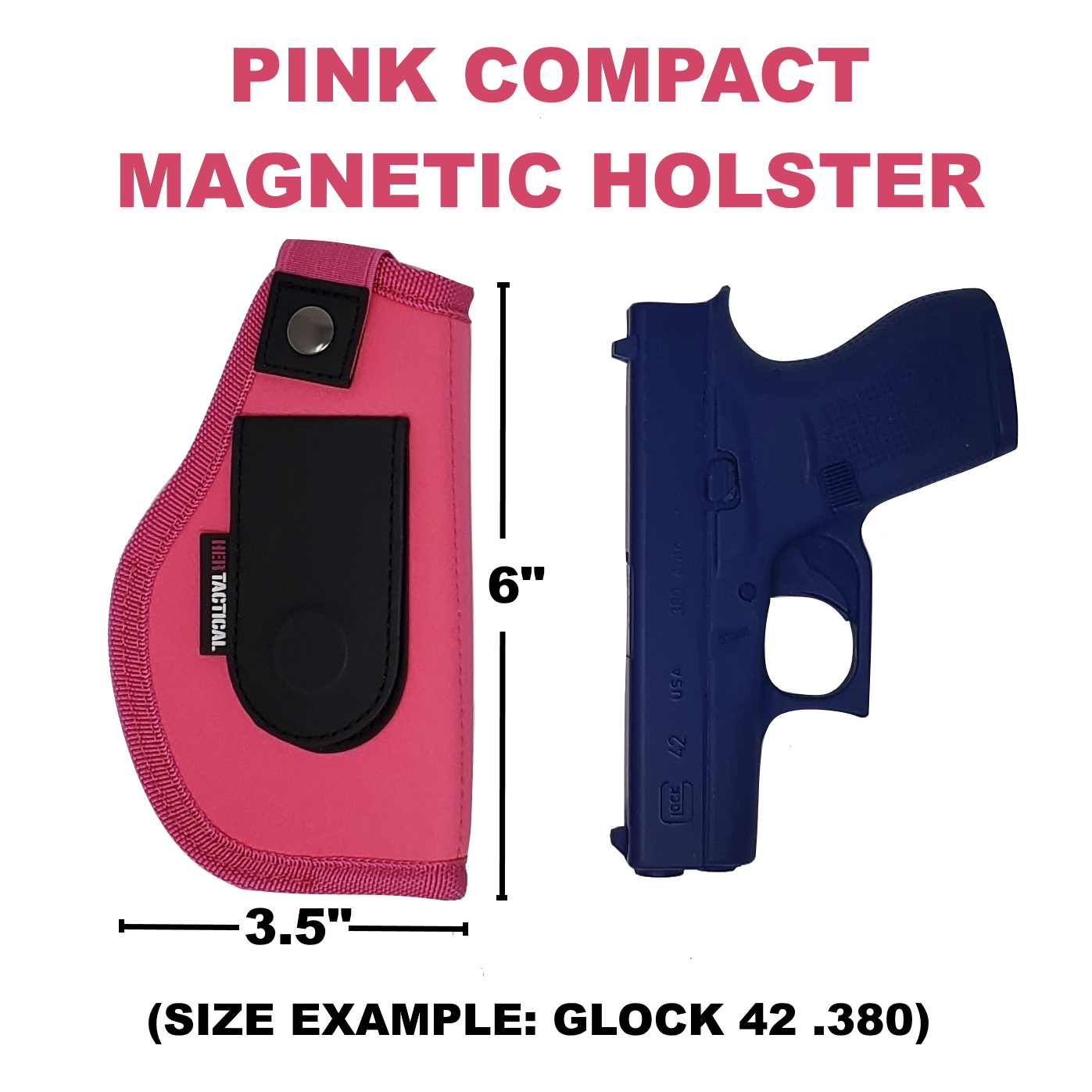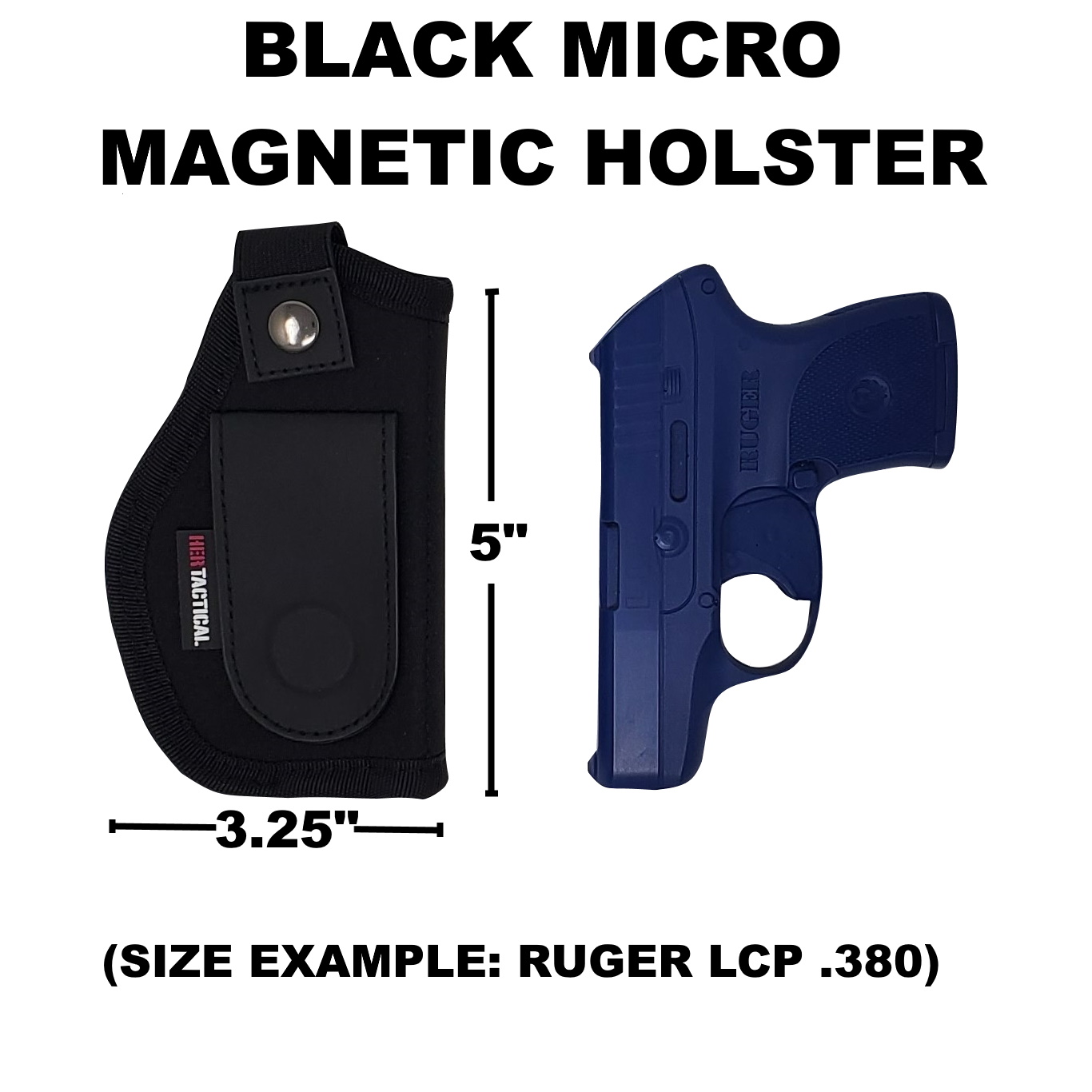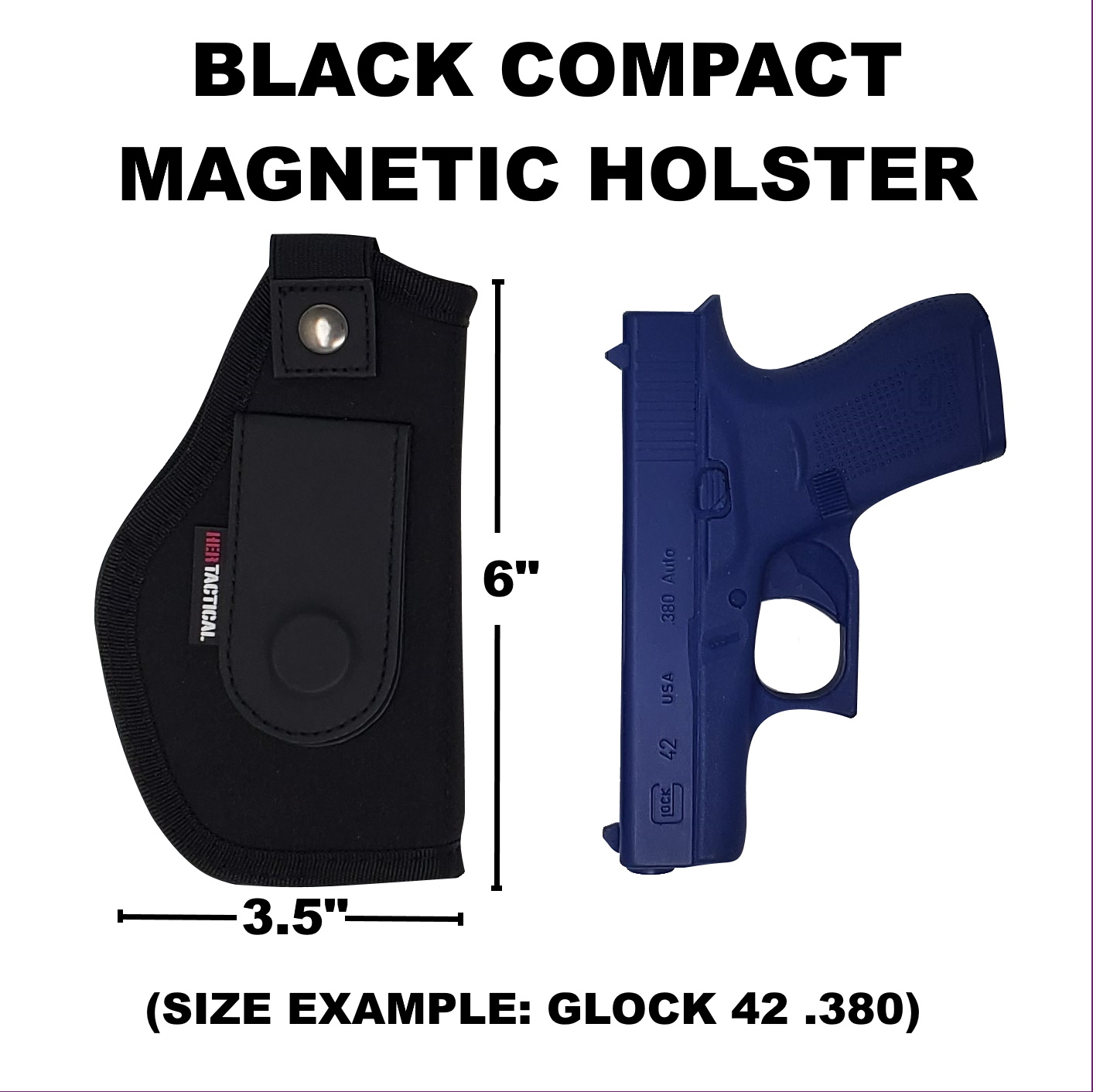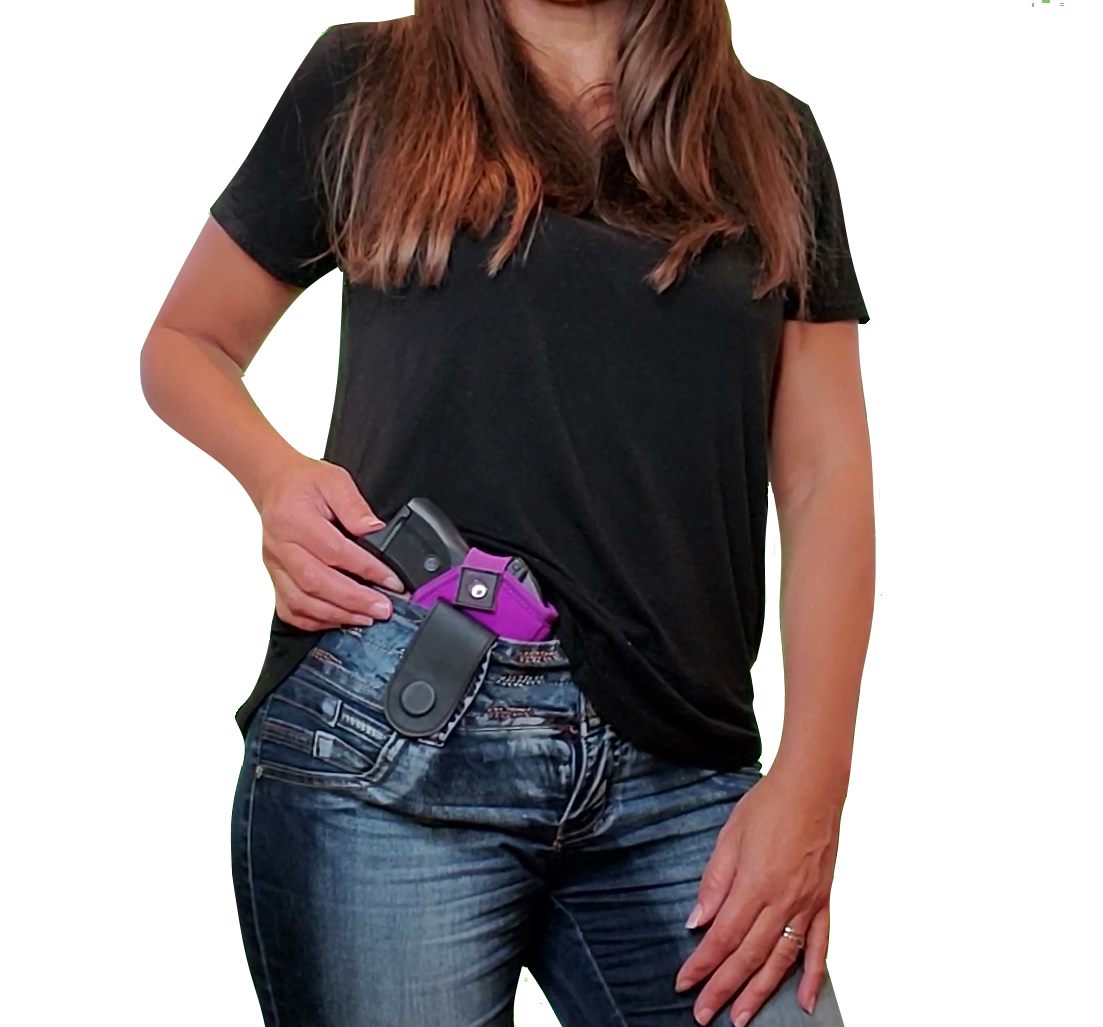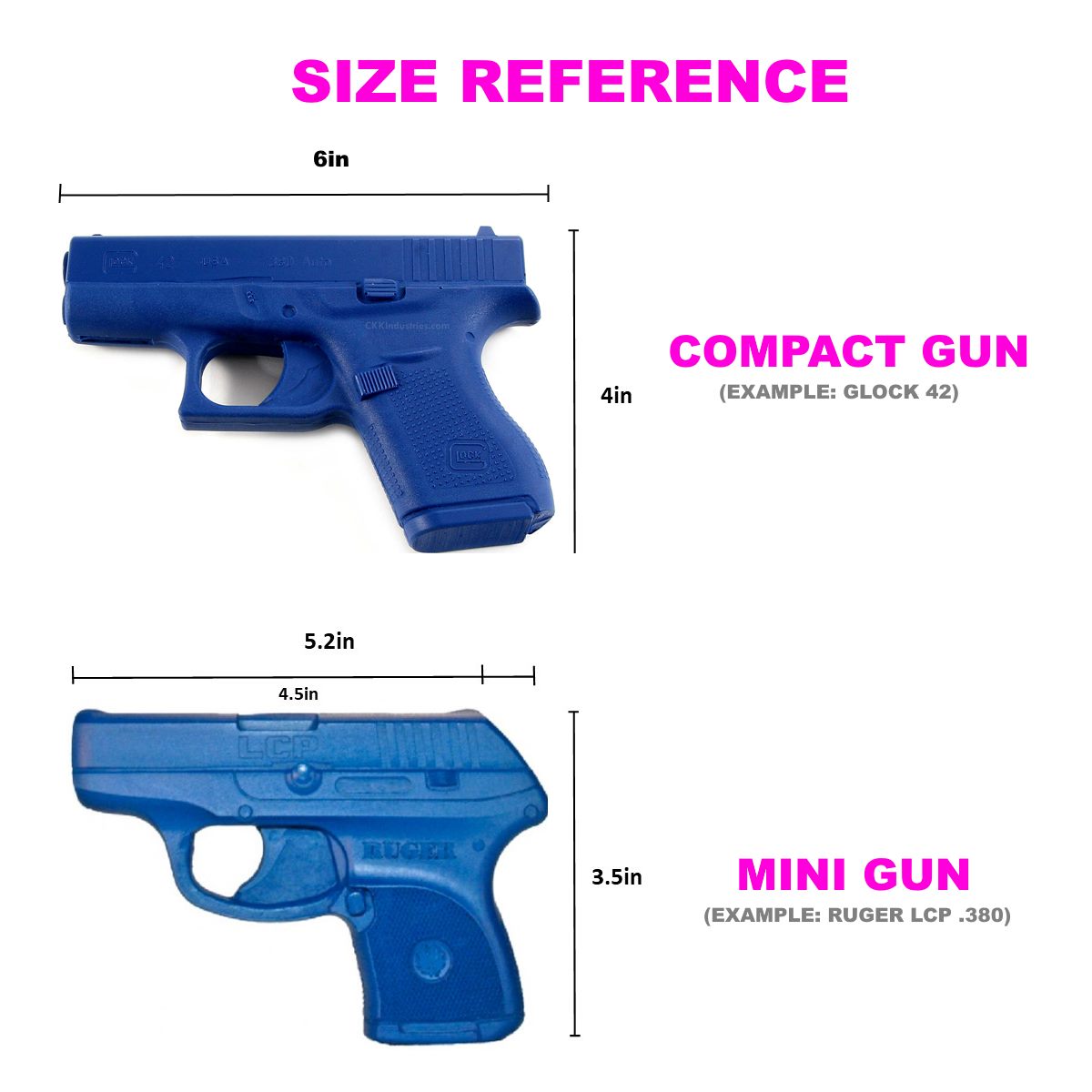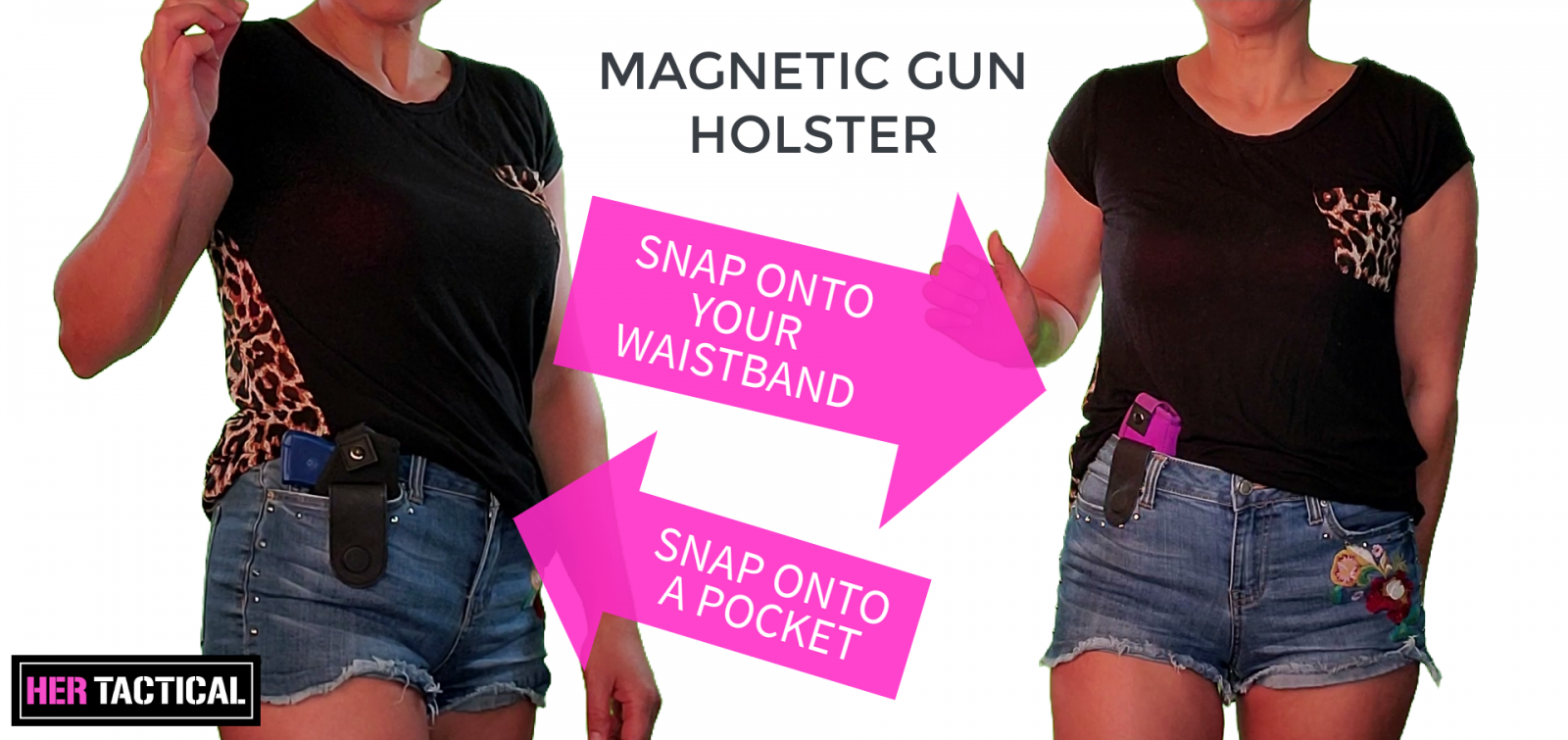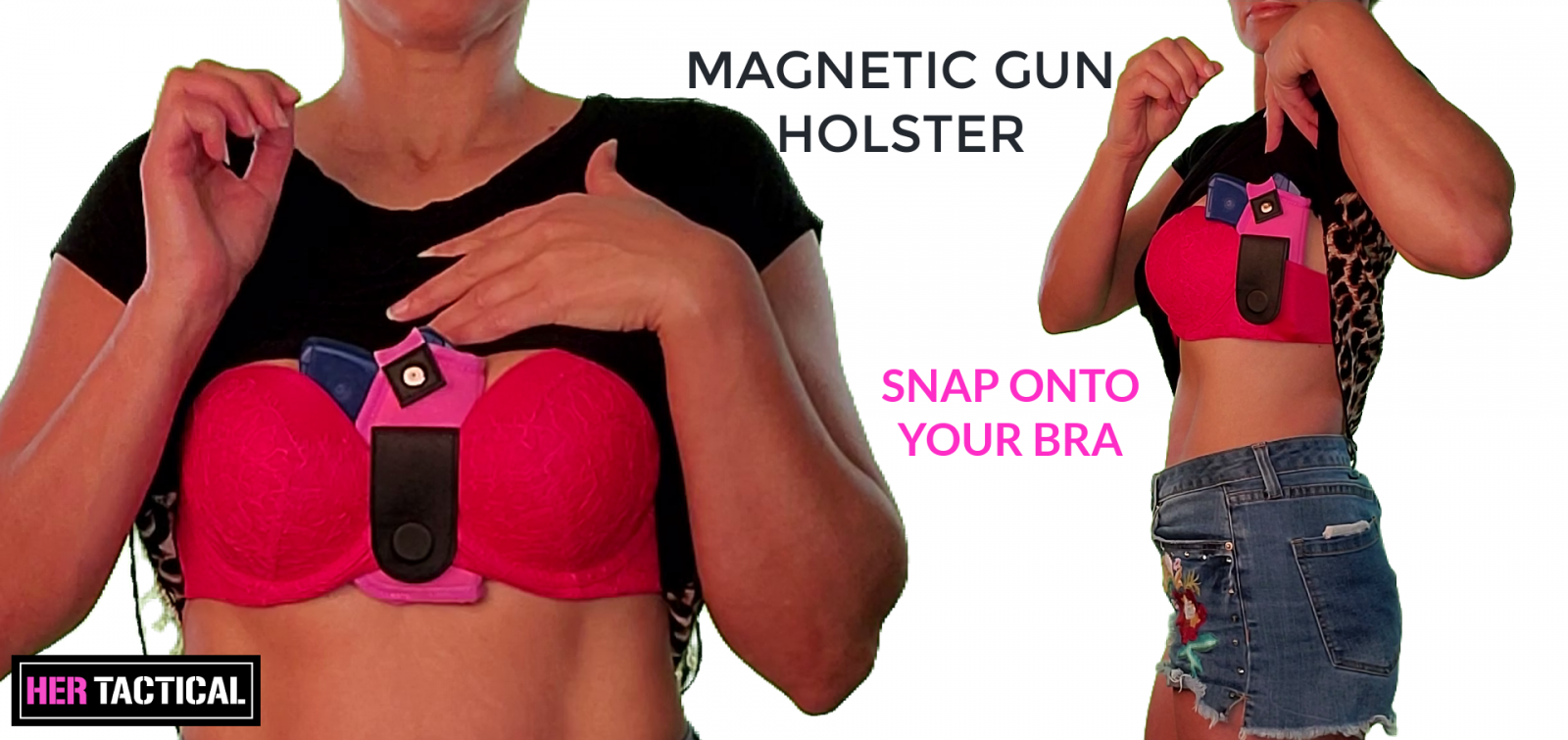 Additional information
| | |
| --- | --- |
| Color | Purple, Black, Pink |
| Size | |
| Orientation | Left hand, Right hand |